I don't normally do the "unboxing" thing, but in this case it seemed reasonable to make an exception.
First, the box. Still hanging from one side is the envelope with the special warranty form.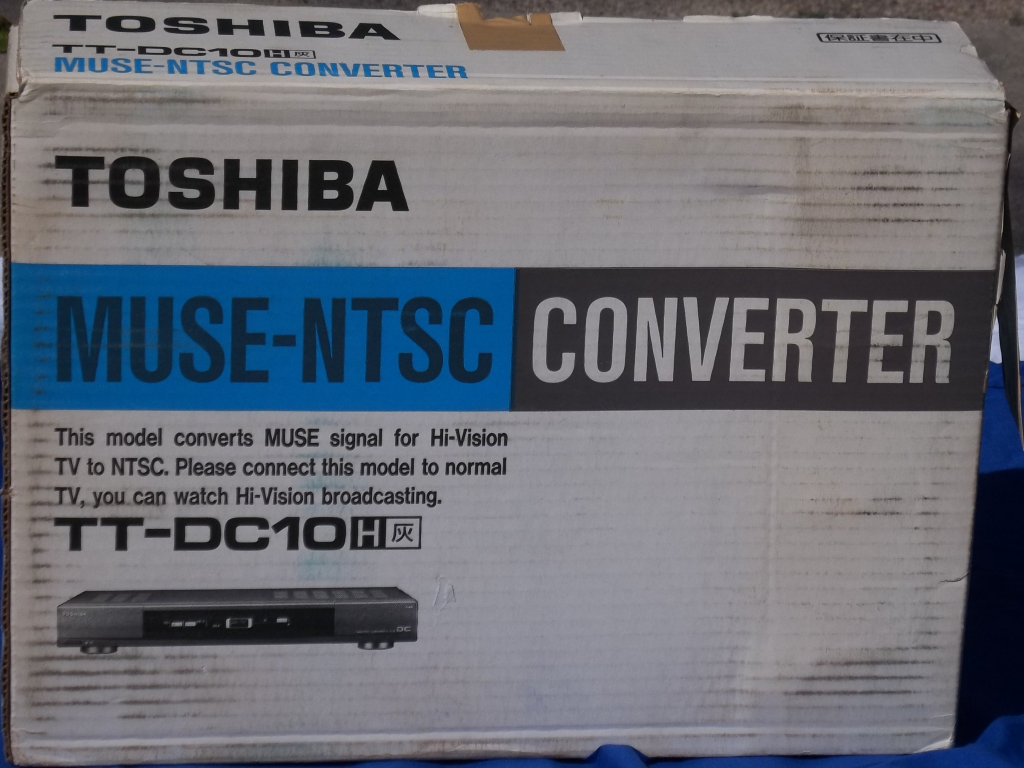 Next, the decoder, all wrapped up in plastic bag & foam sheeting, with styrofoam bumpers, and the accessories, all in their bags. There are two RCA cables with yellow plugs bearing a moulded-in "VIDEO", a pair of RCA cables with red & white plugs bearing a moulded-in "L" & "R", an S-Video cable with arrows moulded into the plugs to help in correctly orienting them, & a cable with 8-pin mini-DIN plugs for the component video output. I wonder if the bright red AA cells are still good after 20 years?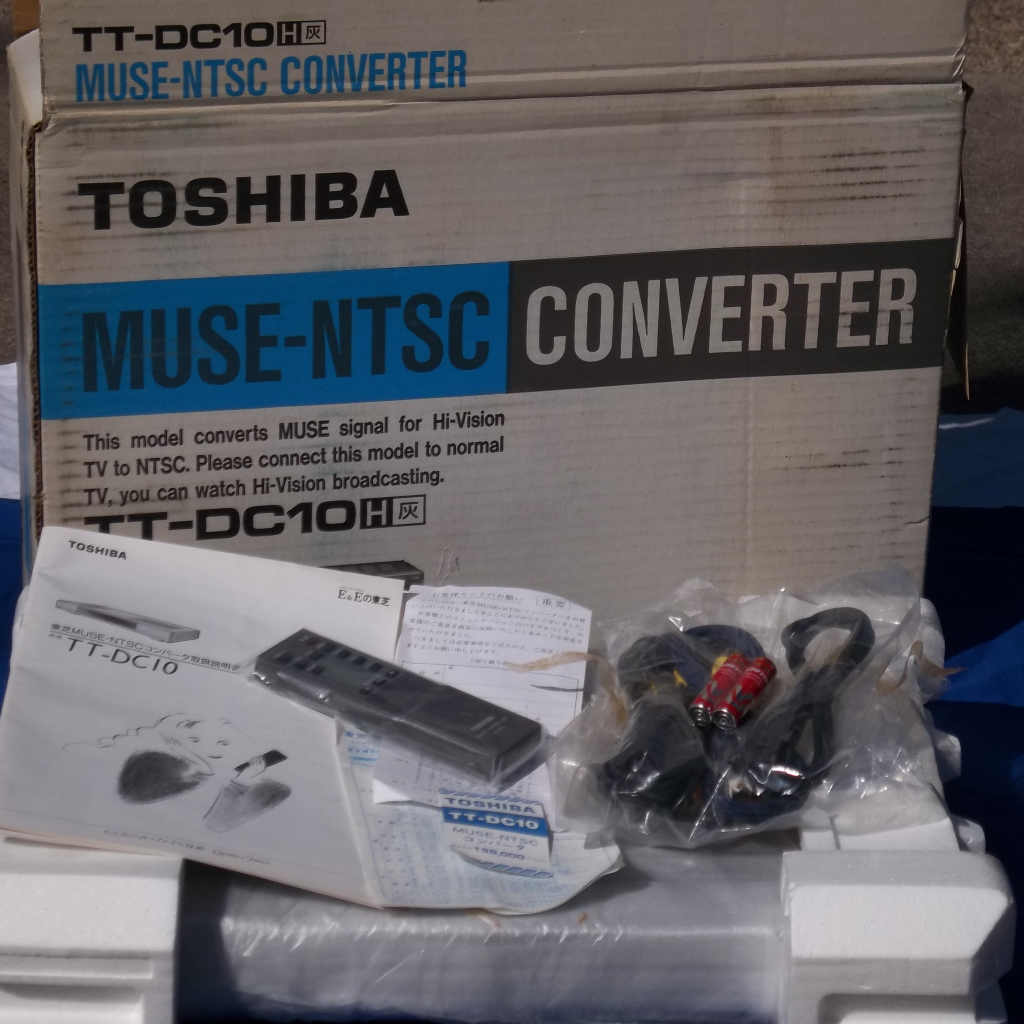 The decoder from the front. For those concerned about radio-frequency interference, Toshiba included a noise filter in the power plug.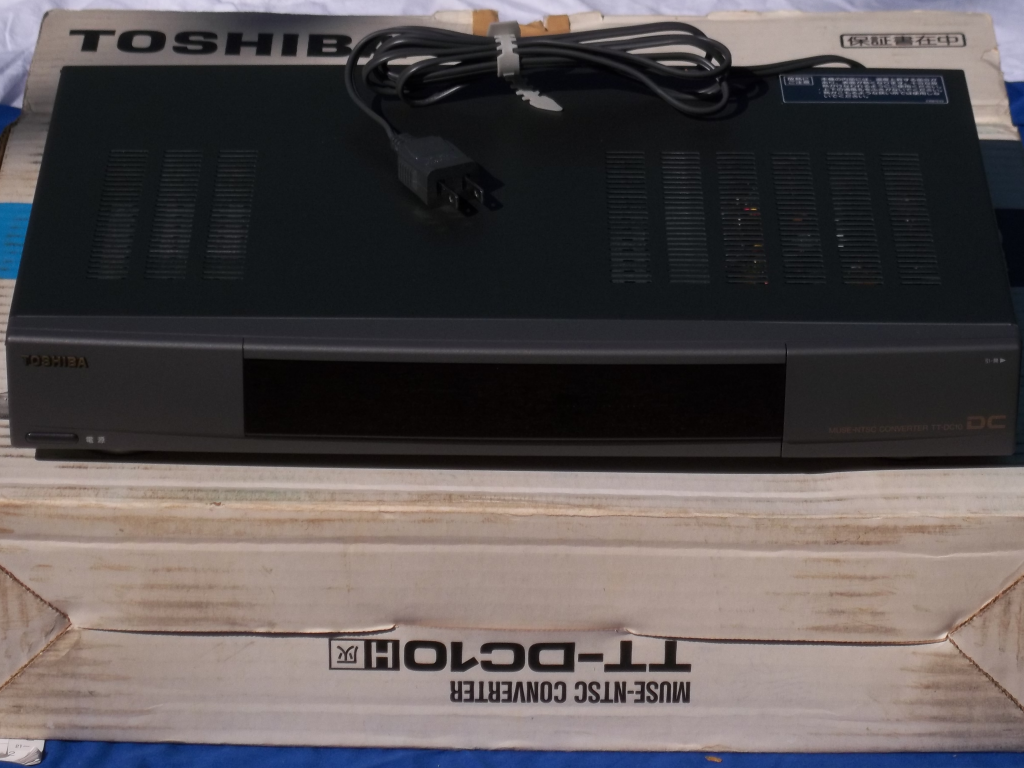 The same, with the door open to show the front-panel controls.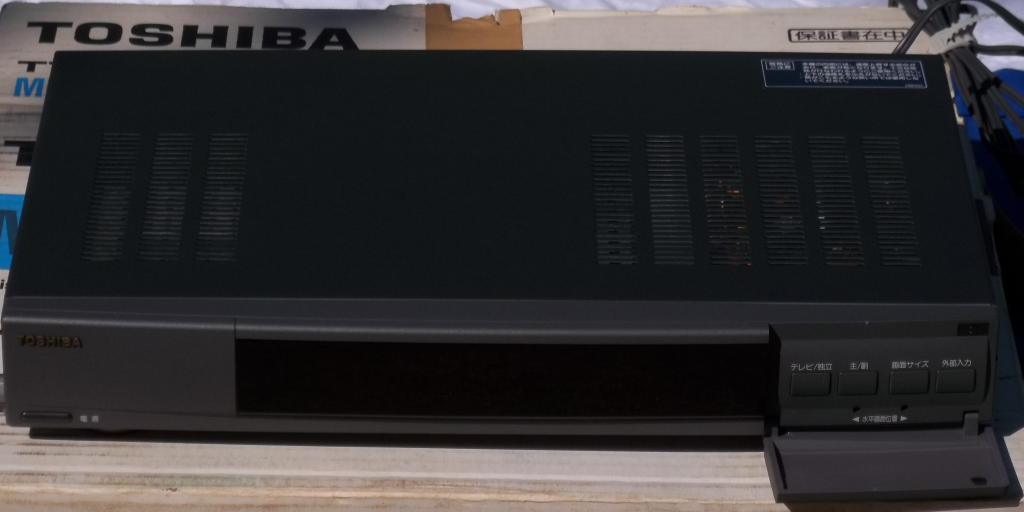 The rear panel, showing the mix of gold & plain RCA connector shells. The usual dual SPDIF outputs are present, in this case (no surprise) TOSlink. There are two switches : one, for Output 1, switches between 4-channel & 2-channel downmix audio output, when A-Mode 3-1 audio is being decoded. The second, for the "external input", has three positions : in position A, the audio embedded in the MUSE signal is decoded ; the use of positions B & C is a little unclear, & I will have to come back to that question.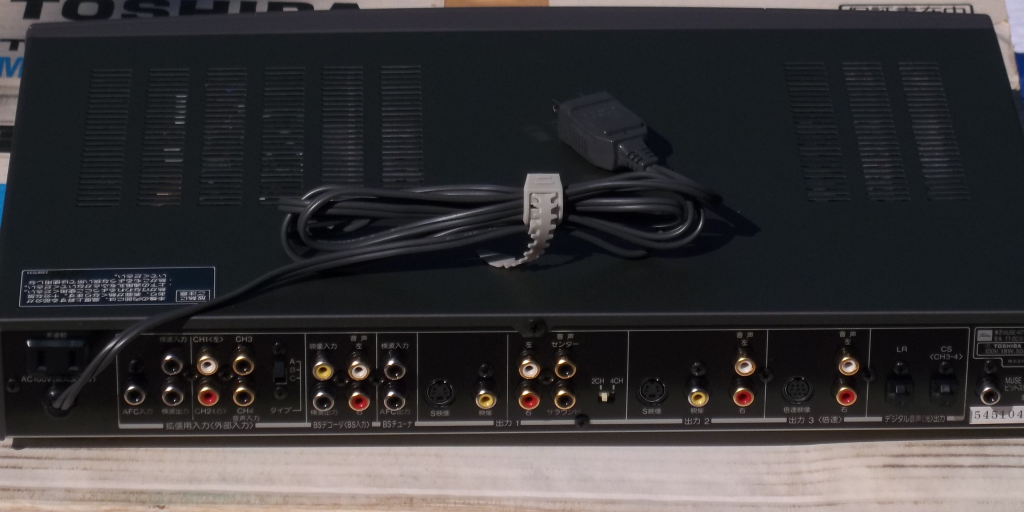 It works!
Here we see the unit in operation, connected via S-Video to a high-resolution CCTV monitor ; the MUSE source is my HIL-C2EX, connected to the "external" input, playing back chapter 6 of
The Test Disk
. This is the "Full" or 16:9 mode.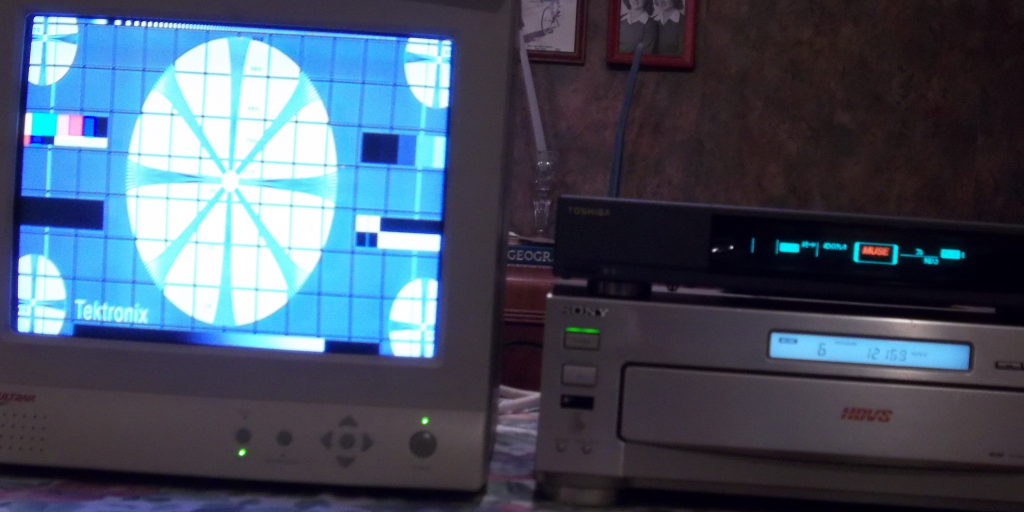 This is the "Wide" or letterboxed (16:9 into 4:3) mode. The background bars are medium-gray (although they appear bluish in this picture), a nice protection against "burn-in".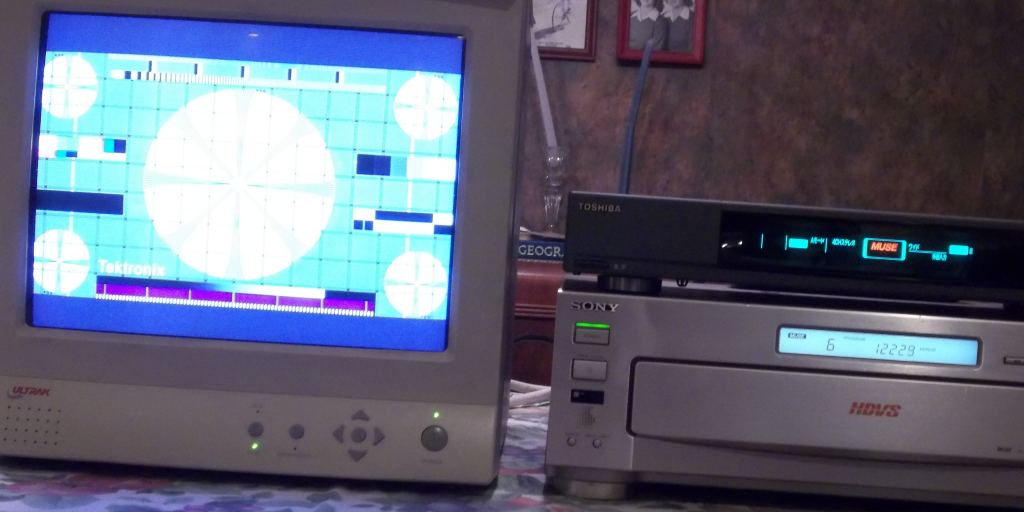 This is the "Zoom" or 4:3 crop mode, first centered, then shifted all the way right and left.