Sure!
Sony STR-DA2400ES - 7.1 Receiver:
replacement of the front AV connectors to the back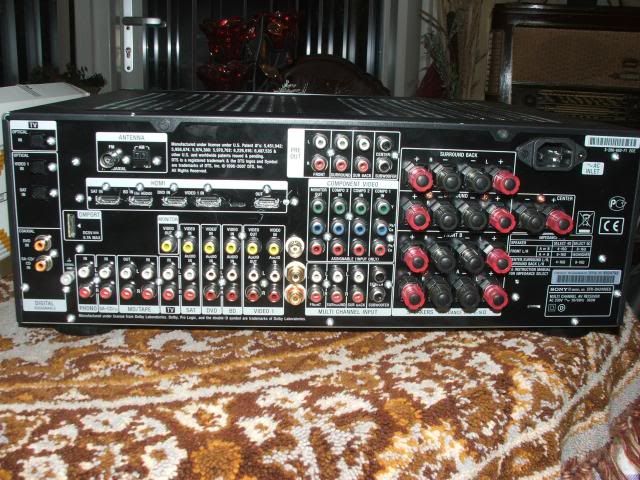 And upgraded come capasitors and opamps.
Homebuild - Component Converter:
This is a RGB (Scart) to Component converter.
My old DVD changers only have composite and S-Video outputs... But do feature Scart RGB, wich is way better than the other outputs.
I used an old mediaplayer that I found in a secondhand shop.
Harman Kardon ADP-303 - AC3 converter:
I modified this unit so it can output dolby digital on the optical output (normally it's only analog out) And another modificatiion is for automatic swiching.
The Laserdisc player is connected via optical out and AC3 out to the ADP-303....
When the ADP-303 detects AC3 signal, it jumps automaticly to the AC3 input, when no AC3 signal is detected, it will go to the optical input so digital sound or DTS is passed thru it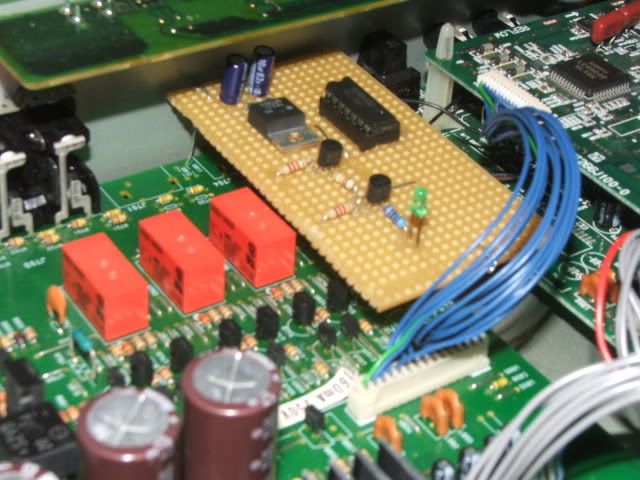 Sony DVP-CX850D - 200 DVD Changer:
A simple modification, I want to use two of them on just one input...
The changer does swiching of the incoming Scart signals itself, but no digital audio. I placed an extra relay on the swichting circuit foe the digital audio and added a coax digital input for the signals of the second changer.
Sony BDP-S350 - BluRay Player:
Very simple, changed the white LED to blu and gave it a capasitor upgrade.
Pioneer CLD-D925 - Laserdisc Player:
This one was already modified when I bought it.
It has a very clean coax digital output. No processing is present on this output.
Modification was done by: "van Medevoort"
http://www.vanmedevoortaudio.nl
Toshiba HD-A30 - HD-DVD Player:
This was a 110V unit. I replaced the powersupply for a 230V version and gave the player a capasitor upgrade.
Philips VR-1000 - SVHS VCR:
This VCR only had Scart....
In the service manual I found that the TBC in this VCR was able to create a component video output. So I placed a couple of transistors, resistors and capasitors and now it has 3 BNC connectors on the back for component video output