So, as we move in to year 3 of waiting for the mightly Mario Marola hyperfilm, Napoli La Camora Sfida La Citte Risponde, I spent some time researching more obscure 1970's Italian hyperfilms recently.
Then I stumbled across a film that I just had to get. The wonderfully titled:
Could You Be More Of A B4stard Than Inspector Cliff?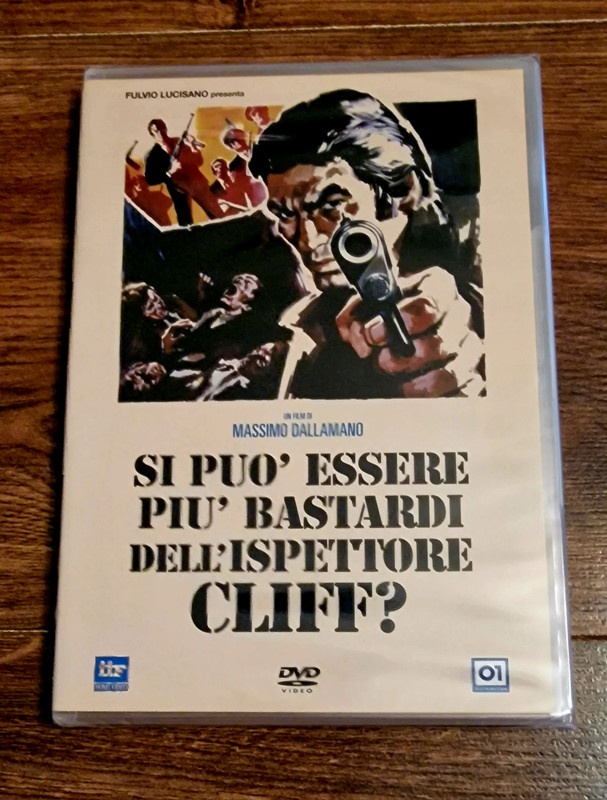 YES.

This one has serious potential. For starters:
1. It's directed by Massimo Dallamano, director of such films as Venus In Furs, Colt 38 Special Squad (see the Arrow, Years of Lead box set) and What Have You Done To Solange?
2. It's got two favourites from Thora Hird hyperfilm The Nightcomers. Stephanie Beacham (who seems to get her hammers out a lot in this film) and recent forum favourite Verna Harvey both star in this one!
3. It has a whopper soundtrack by the legend Riz Ortolani
Anyway, it appears Arrow released this on DVD a while back with it's UK title of Super b**ch. It was also known as Blue Movie Blackmail in the UK, mainly in an edited form that seemed to focus more on Stephanie Beacham getting her hammers out, but was then retitled to Super b**ch due to Beacham's role in a soap opera at the time which made her famous), but it's out of print and people are asking silly money for it so they can jog on. It was also renamed Mafia Junction (for some bizarre reason) in the USA.
What could I do? I tell you exactly what I did. I went to our good friends in Italy, saw they had a DVD with the same master on it that Arrow used, and went and bought that. Straight to the source direct from the mighty Italy! Complete with original title, original artwork and both the English dub track and original Italian audio.
One fault for this disc is there are no English subtitles for the Italian track. I found the Arrow ones and will use ALASS to rip the DVD and sync up those subtitles and watch it on my NAS.
Can't wait for this one. Freshly pressed and landed on my doorstep today from Italy. So much potential, and one of the very few films starring the brilliant Verna Harvey! Get in!!!! Just wanted to share this good news story with you.

EDIT:
So for anyone interested, I was able to rip the DVD to an MKV file (the menus are actually really nice for a DVD and animated) and found the Super B*tch SRT file from what I assume is the Arrow DVD. I didn't even need to use ALASS to analyse the sync as the Arrow SRT file was spot on with the Italian audio track. Lovely jubbly!