titan91 wrote:
After another decode, it's hard to say if it's much better. I would assume so, as the SNR doesn't seem to drop as much as the disc goes on. SNR averages 35dB. A few screenshots after flattening from beginning to end:

Here's my take5 decode. SNR 35db and trailing. This is using --NTSC_color_notch_filter, at 28.6msps, and 10.7+ LPF.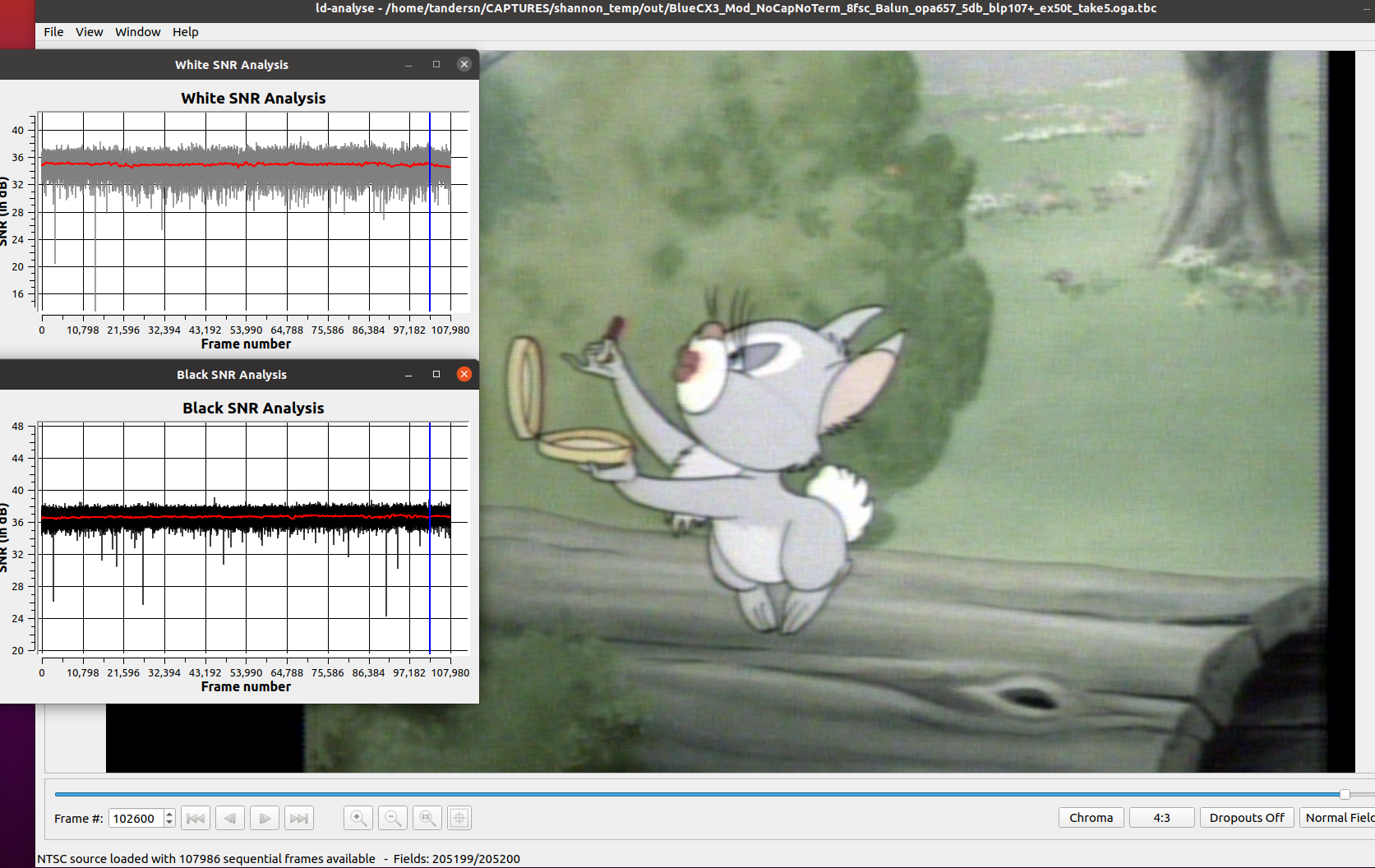 You can see i don't have the crosstalk issue. I wonder if the damage and then repair of that player whacked the alignment?