pbiancardi wrote:
The 900 is outputting correct AR combed 480i over S-Video with an amazing picture. Issue with this one is no front panel controls so I can't get into the menu (nothing I program my Harmony with works).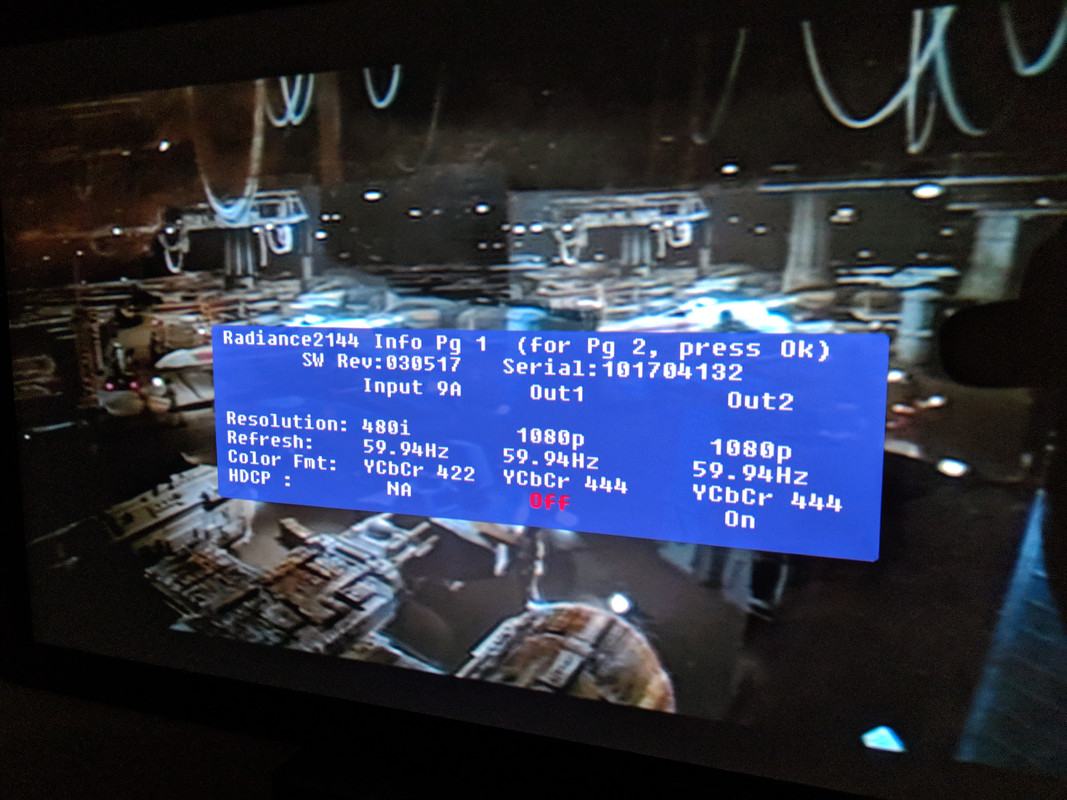 I haven't been able to access the menu while using only a composite in with the S-Video out on the 900L, so I don't think you can play with the settings at all from that output.
That being said, I am so glad you were able to find the 900L with this output. Finally! A device with a Sony XBR 3D comb filter I can use as a pass through!
This is perfect for video capture as outside of the now almost obsolete ATI All-In-One PCIe 750 (since it doesn't seem to be supported above Windows 7) most capture card comb filters are crap.