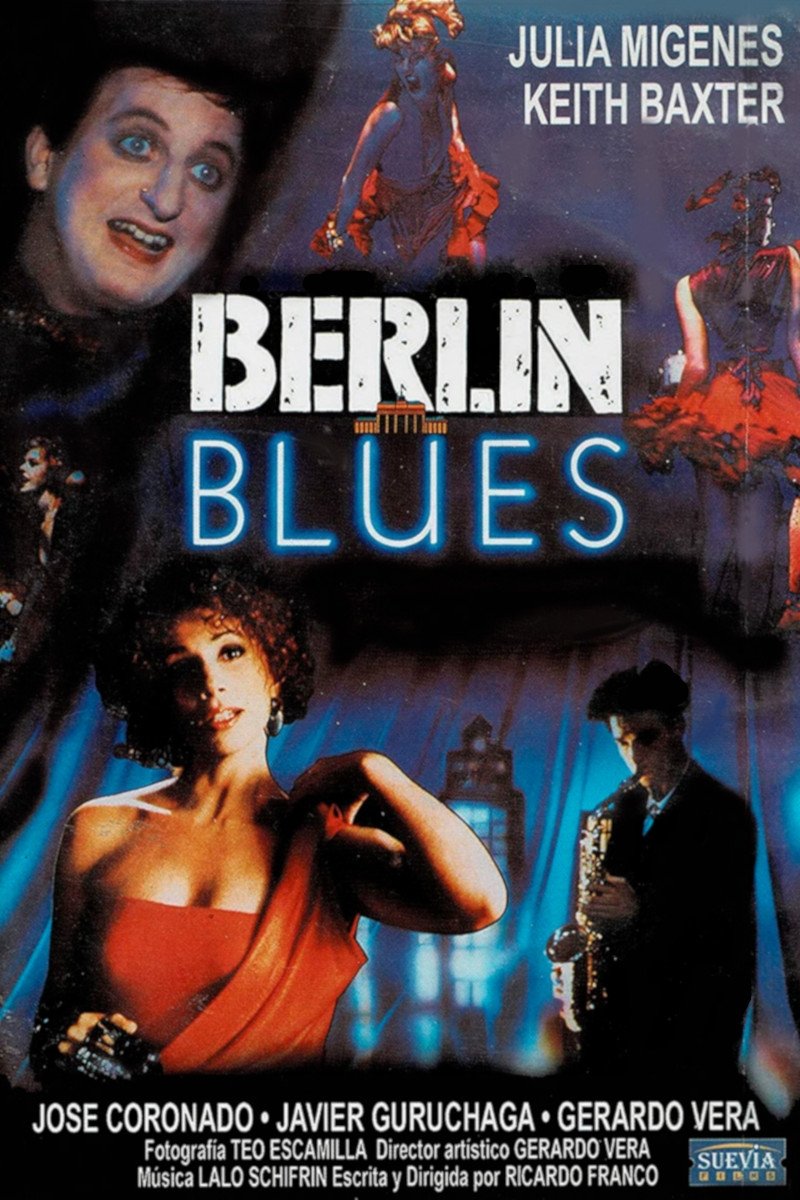 Berlin Blues (1989) [31072]
Another disc I picked up on a whim and am again pleasantly surprised with. It turns out that Berlin Blues is a super obscure thriller/drama pumped out of the wonderful Cannon Films stable.
You can pick up Berlin Blues on an R2 DVD from Spain, however it only has a Spanish soundtrack, making this English Laserdisc somewhat sought after. Berlin Blues isn't available anywhere (bar an inferior VHS) else at the time of writing.
The film itself is actually rather good. Certainly not awards worthy but absolutely worth your time. The big cast draw here is Keith Baxter, but everyone puts in a decent effort here. The film revolves around two friends both in love with the same woman who sings at popular music venue Berlin Blues. It's more than just a flaccid helmet of a romantic drama, Berlin Blues has a political edge to it as the two brothers live on opposite sides of the wall, and one of them wants to defect...
The musical pieces are a surprise here (composed by Lalo Schifrin). They are EXTREMELY 80's (and I love that). Lots of sax, moody stage lighting and posing, fingerless gloves etc. Accompanying the musical element of the film is a superb audio track on the Laserdisc. It's analogue, with a choice of CX on or off, and that's all you are getting here. Yet it is really nicely mastered. As with many discs I have watched, this one too seems to have wonderful audio but is mastered just a little too low, so you wili need to give your volume knob a bit of welly to get the best out of this disc.
Picture quality is sensational, especially as the film is very dark with a lot of blue tones and fluorescent street lighting which could easily maul any hope of a decent image transfer.
The film looks like a direct transfer of the original reels and is all the better for it. If I had to gripe it would be that the disc is 4:3 letterboxed so you end up watching the film windowboxed. It does look fairly juicy if you switch on panorama mode on your video processor, however I don't like messing about with original AR's so I just watched it as God intended but upscaled to 1080i50.
Berlin Blues looks and sounds superb. Definitely ranks as one of the better discs I've seen. It's not a bad film to boot. You could spend 100 minutes watching something far worse. Give this one a try if you happen to come across it on your travels.