Welcome!!!
i was in my mid/late-teens back around 1996/1997, when my folks drug me along to a FUTURE SHOP, looking to buy a new bedroom TV and VCR.
(they ended up with an RCA VCR and a PRO SCAN TV)
Bored, i wandered the place, browsing, and fiddling with floor models and such, until i came upon this weird, large unit that i managed to expel the tray on,
and, lo and behold, inside was the very first LD i ever recall seeing in my life.
(Player must have been some entry-level PIONEER of the day, such as the CLD-S104 or the like)
being a dumb teen at the time, i didn't think much of it. fast forward to around 2000/2001, and, surfing the net for the first time,
i eventually get myself to browsing EBAY for PIONEER gear, and stumble upon the CLD-3030, a player i loved the looks of so much,
it sold me on it's host format instantaneously.
i actually managed to retain the original EBAY photo that sold me, lock, stock and barrel, all these years...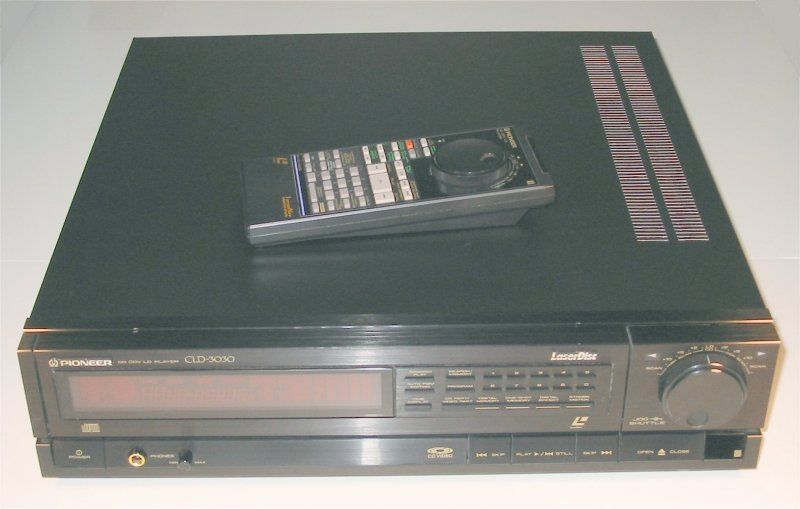 plus the photo of the example i was finally able to buy around 2007 or so, also from the BAY;