I come armed with some interesting NEWKIDZONDAMUTHAFOOKINBLOCK news!
Here's a snap I took from the insert sheet of Visual Box Volume 3. Some other NKOTMFB titles are featured in a small catalogue section. Now look at the serial numbers.
See anything interesting?
Yes that's right, NEWKIDZONDAMUTHAFOOKINBLOCK cartoons were released on Laserdisc, VHS and Betamax. But Visual Box Volume 2 was also released on 8mm!!!! Good luck finding that! It's the only one released on 8mm too. I doubt any copies exist but it's on my watch list. Here's a photo I took to prove it (also Julien, I am in the middle of updating all the NKOTMFB titles and didn't add the Betamax and VHS numbers to the title notes, I'll do the 8mm one when I update Volume 2).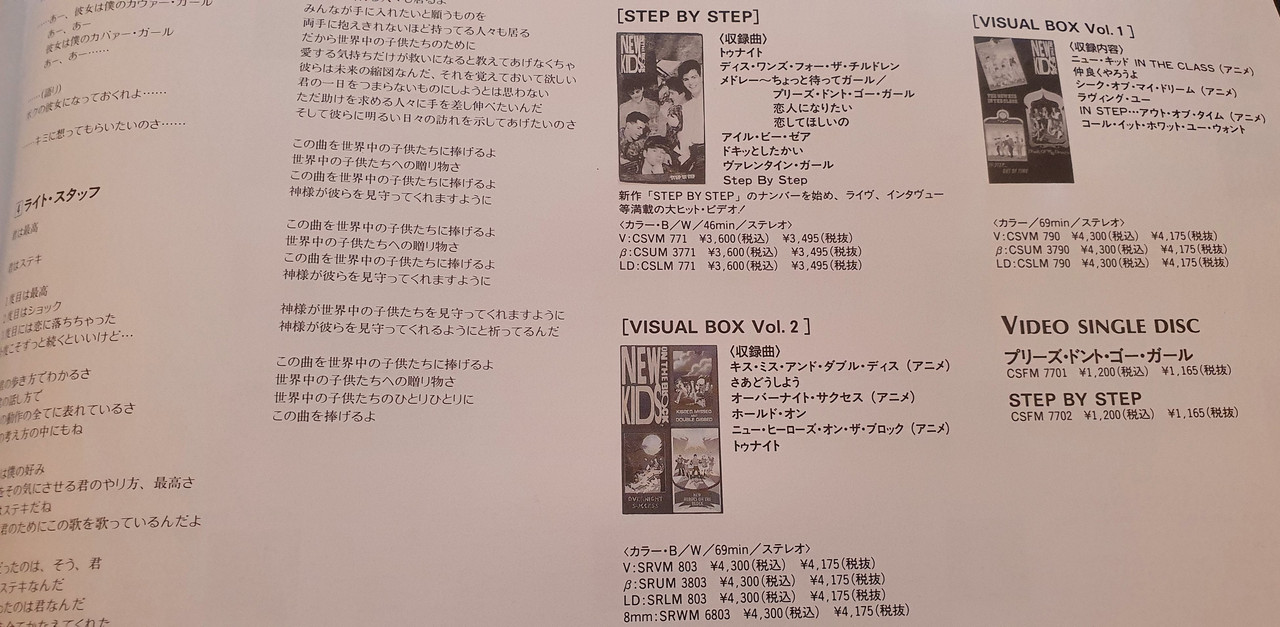 The quest for Volume 4 continues, and also the confirmation of if Volume 5 was ever made to finish off the collection.
EDIT: Closest thing I've found is a very rare Hi8 release of some of their music (the same title is on LD, it's on the LD Volume 1 catalogue page). Not the cartoons alas. It could be that the cartoon is also on Hi8 but may be in time to have a Super 8 release? Looking at this Hi8 image my thoughts turn to the cartoons also being on Hi8.