So I recently imported a Sony HIL-C1 from Japan that came with the original remote and manual, and threw in a disc. Unsurprisingly, after a few seconds, it said STOP on the front panel.
Naturally, I thought that the laser was dead and that I would have to buy a new one. However, out of curiosity, I put the player in test mode to see if all of the other parts of the player were working okay.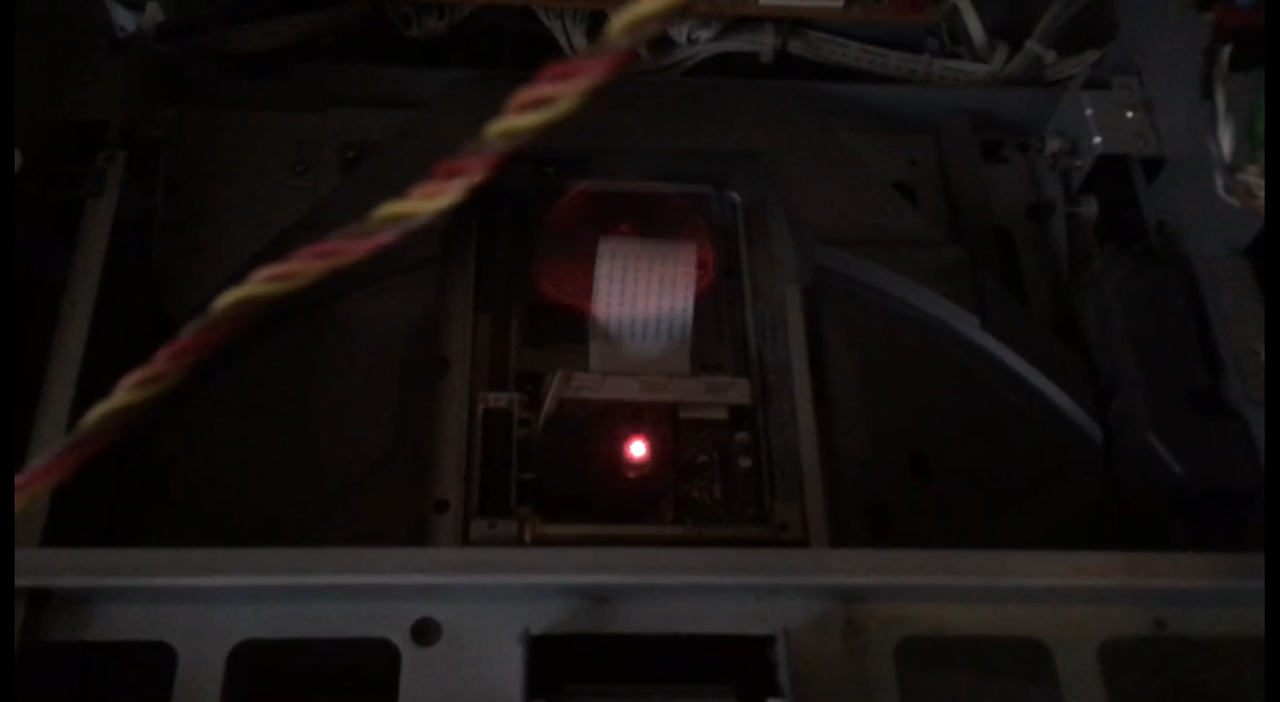 Shockingly, the laser works! I'm guessing that the laser needs to be calibrated since the player goes to STOP when I put a disc in, but this was nonetheless a pleasant surprise.
Any repair or calibration advice would definitely be appreciated. I'm really curious as to what's going on, since I don't believe the laser has ever been touched. However, one thing I did notice is that no matter what button I pressed in test mode, the spindle didn't move (whether there was a disc in or not), so I'm wondering if that might be the problem.
Also, I have seen information on test mode for the Sony HIL-C2EX on this forum, but I haven't seen any posts about test mode for the HIL-C1, so I'll provide what I've learned here, if anyone else wants to test their HIL-C1.
Unlike the HIL-C2EX, which requires pressing a button combination on the remote when turning on the player, there is actually a physical switch on the motherboard to switch to test mode, specifically the SA-701 board (the giant one on the top you first see when you open the player). The switch is titled S101, and I've provided a picture of what the switch looks like here: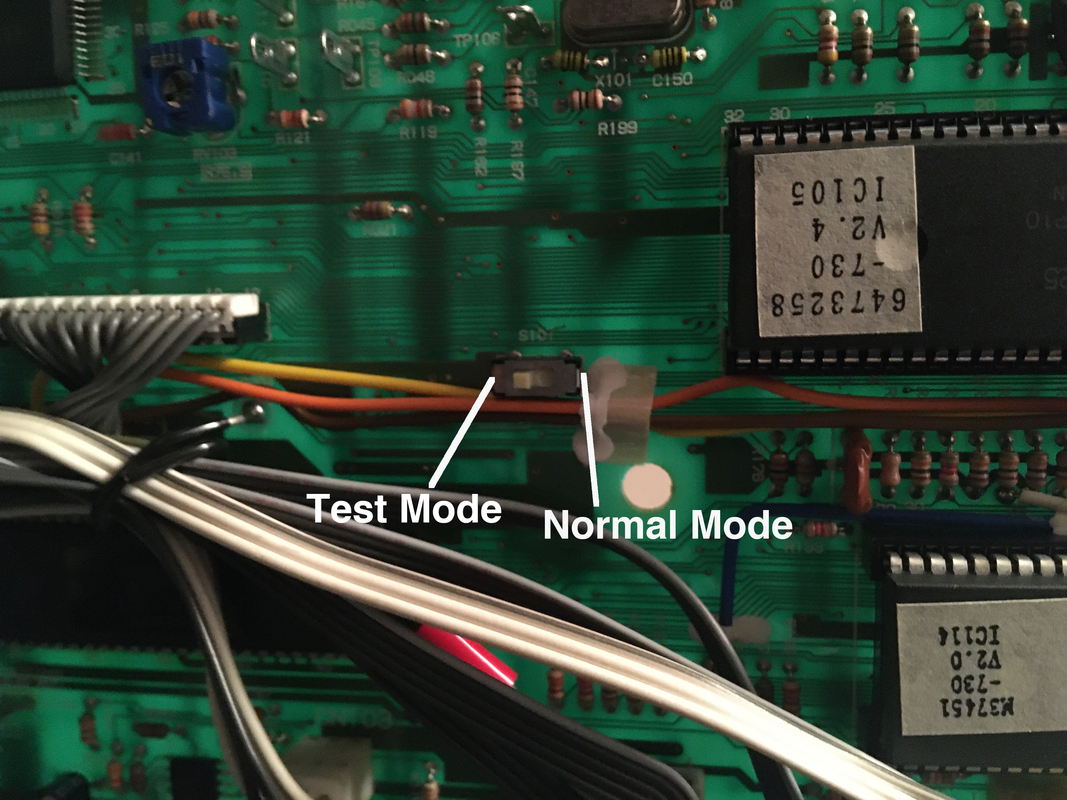 And here is where the switch is relative to the rest of the motherboard. This is a diagram from the official service manual.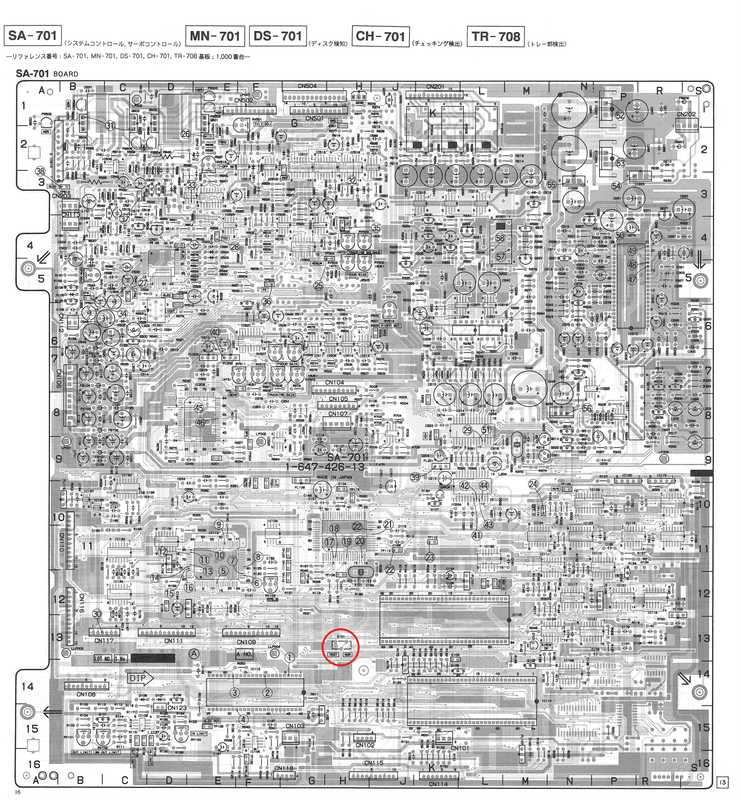 I'll also provide what happened with the buttons that I pressed on the remote here.
1 - Laser turns on, moves to the top
2 - Laser turns off, moves to the bottom
3 - Laser moves to the middle (still off)
5 - Laser turns on, does not move (When it turns off by pressing 2, it interestingly doesn't move up or down)
アナログ (Analog) - Manually moves the laser up
声音 モニター (Voice Monitor) - Manually moves the laser down
マルチスピード (Multi-Speed)
< - Moves the laser to the very top
> - Moves the laser to the very bottom
静止/コマ送 (Still/ Frame Forward)
||> - Opens the tray
<|| - Closes the tray
Rewind - Moves laser assembly forward
Fast forward - Moves laser assembly forward
Using the power button to turn it off during test mode doesn't actually work; you have to switch it back to normal mode and unplug and re-plug the player. That is also what is said in the official service manual.
For any other HIL-C1 owners, if there are any buttons I missed that resulted in something happening, feel free to add on.